A Step-by-step Guide to Create The Korean "Ulzzang Look"
07 Dec


Ulzzang or also spelled as eoljjang is a terminology taken from South Korea that means "good-looking" or "best face". This trend is used and practiced by most Korean males and females and even gain their popularity through this Korean beauty trend. They send their photo entries in contests and voters decide who has the best look.
This popular Korean beauty trend has echoed through so many Asian countries, including Japan, Singapore, Malaysia, Indonesia, Philippines and even some western countries are copying the look. They want to achieve that cute ulzzang look that is so popular nowadays.

Here are a few makeup necessities you need, to be the ultimate Ulzzang.
1. Primer
A primer preps the skin to make it look poreless and have a smooth texture. It is also used to help make-up last longer on the skin. Apply primer on a well-cleansed face or after regular skin care routine.
2. Foundation
An ulzzang needs a flawless canvas for the make-up. So, a tested and proven foundation that can cover up stubborn pimples and blemishes, as well as redness of the skin, is important.
A good foundation should also match the skin tone. To make sure it does, swatch a sample of the foundation on the inside of the arm and see if the shade blends perfectly.
Apply foundation over primer and spread evenly on the skin. Some foundations are buildable, so if the skin needs more coverage, feel free to add some more.
3. Concealer
A concealer is a color corrector that instantly conceals dark under eye circles, age spots, large pores, and blemishes. It works just like a foundation, but concealers are thicker and more pigmented to effectively hide or blur the skin's flaws. It also comes in different forms-liquid and solid. Concealers are important in creating the ulzzang look because it will make the skin look extra flawless and smooth.
Apply some concealer on the underside of the eye area, around the nose and lips. Dot on redness and blemishes and pat until it covers up the problem areas.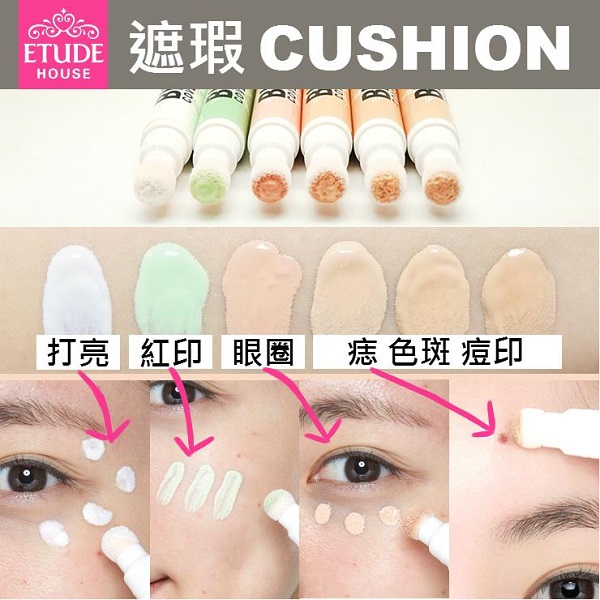 4. Fake eyelashes
Fake eyelashes are a staple in the ulzzang look. It makes the eyes look bigger, fuller and easily noticed. In choosing these babies, look for long, wispy with alternating lengths kind for a more natural look.
Putting it on can be tricky, but here's a simple way of doing it:
A. Get the lashes with a tweezers and trim off the excess to fit the eye.
B. Apply a thin coat of lash glue on the lash strip.
C. Then apply over the entire lash line slowly.
D. Put some pressure using the tweezers to make it stick and wait for a few seconds until the glue dries up.
E. Repeat the whole process in the other eye.
F. Apply some mascara afterwards to blend the natural lashes with the fake ones.
5. Eyeliner
An eyeliner is great for defining the eyes. It is applied around the contours to either make them smaller or bigger. It is also great for creating different looks such as the winged eye liner or tight-lined, which is applied at the waterline. Eyeliners can also be applied to the upper lash line to make the eyelashes appear thicker and fuller. It comes in different colors and forms too.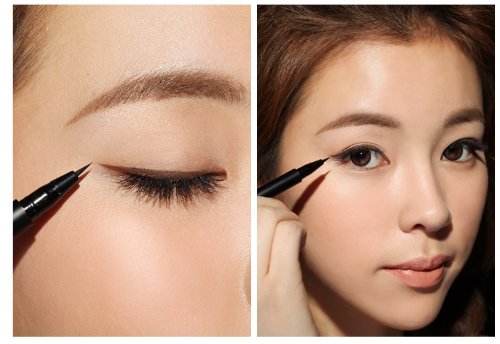 6. Circle contact lenses
Circle contact lenses are also known as big eye contact lenses. They are worn to make the irises appear larger. It comes in different colors and effects and can be bought without a doctor's prescription. Korean men and women have small eyes, the reason why these contact lenses are such a big hit among them. It makes their eyes appear bigger, doll-like, adorable and more noticeable.
Do not get the ones with the description, hypercircle or hyperlens, because they can make the eyes look like that of an alien's.


7. Gradient lips
Gradient lips are a fad among ulzzangs and almost everyone is following this trend. To create a fast and easy gradient lip, start off with bare and clean lips. A lip balm is necessary if the lips are cracked or too dry. Then, apply a nude lipstick or a good lip concealer. Apply an orange or pink tint and apply evenly on the whole lip. Next, is to apply the same tint color on the center of the lips only. Blend the edges carefully of the middle tint to make it look more natural. Voila! Instant gradient lips!
8. White eyeshadow
White eyeshadow helps make the eyes look bigger too. To achieve the ulzzang look, slowly sweep some white eye shadow on the entire lids. This creates a brightening effect on the eyes. White eyeshadow can also be applied to the inner corner of the eyes to make it look really cute and fresh.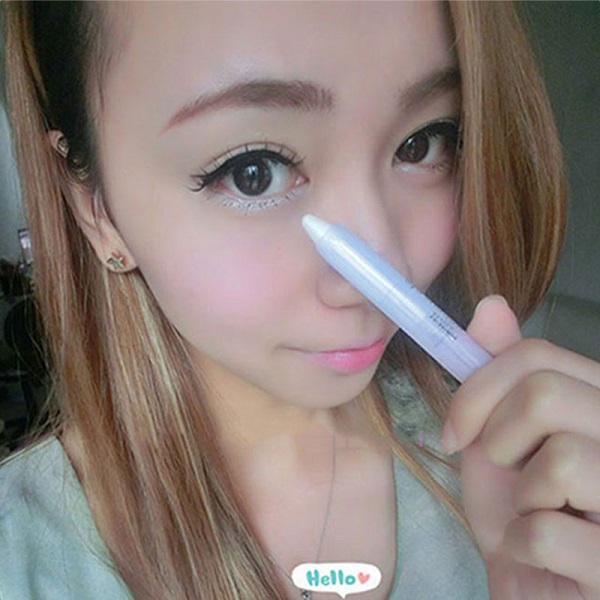 9. Mascara
Mascaras are important to make the eyes even more beautiful for the ulzzang look. It makes lashes thicker, fuller, and even curlier. It also has different colors, but black is the most sought after shade. Some also choose to buy and use the waterproof ones because they last longer.


10. Hair curler
Permed hair is also a trend and sometimes important in an ulzzang look. Curly hair always looks cute and so ulzzang wannabes want to recreate that. With the use of a reliable hair curler or curling iron, one can create the type of curls they want in a few easy steps. But, ulzzangs can have straight hair too, whatever suits them best.
11. Cute outfit
To top off the ulzzang look, wear something cute and fun. Experiment with clothes and accessories. But, confidence is always the key to make the ulzzang trend a success.
Achieving the ulzzang look is supposed to be a fun thing to do. So, always practice with different make-up trends and products to get the look. Never forget to look cute and have fun while in the process of achieving it. Remember that practice makes perfect. Do look for other ulzzang trends and ideas online. A lot of them has a lot to share and offer to newbies in this trend.
Disclaimer
The images used in this blog's posts are found from different sources all over the Internet, and are assumed to be in public domain and are displayed under the fair use principle. If you are the owner of the images and you believe that their use on this site is in violation of any copyright law, then please contact us, and we will take them down ASAP.
Showing 1 to 2 of 2 (1 Pages)