Eye Makeup Tutorial for Brown Eyes by using Korean Beauty Brands
19 Oct
It's no secret that Asian women are exceptionally beautiful with natural and original beauty faces. Frankly speaking, beauty varies from ethnicity and culture where we belong. But in General Asian are really stunning. And it's no secret also that we Asian love to use beauty products from either Japan or Korea.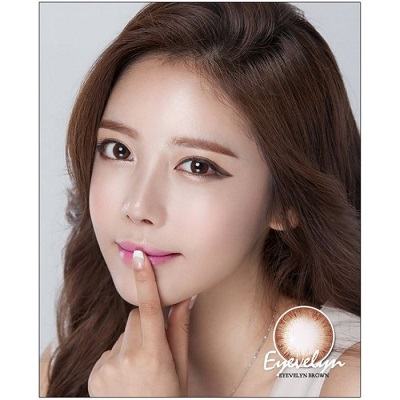 However, in case you are confused about the type of Asian beauty product which will suit you, you might need to know a bit more. For example, knowing the skin type, skin tone, and even the eye colour can help you choose your beauty product.
The eye colour along with your skin tone is important because when you are choosing the eye shadow and the eyeliner, you need to keep the eye colour in mind - or else, you might look ghostly, or inappropriate. Now, that is something all of us would want to avoid, isn't it? So, if you are looking for the perfect Korean makeup for your eyes, you need to know about the skin tone, and also your eyeball colour.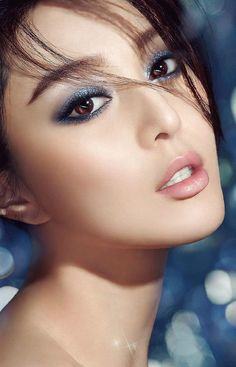 Most common eye colour in the world is brown, when we say brown we talk about light to medium brown. Individual who possess brown eyes are smart, poised and assertive. It is rich and strong colour that is associated with simplicity and creativity. Associating these traits of brown eyes we must be likewise choosy on what eyeshadow to apply and what product is best to use. In determining which colour enriches brown eyes, seeing the colour wheel the most matching complementary colour for each hue is located directly across from the targeted colour.
Eye Makeup For Light Brown Eyes
For light brown eyed women are the most neutral of all eyes, so color choices are limitless, so our goal here is to make it look great. We recommend a mixture of rich purple and lilac to give depth on the eyes; violet shades have stunning effect which gives sparks on brown eyes. Here are some pictures you can experiment with.
Purple/Blue Eyeshadow
Purple or blue is the most universally pleasing eyeshadow color to wear because it goes well with any hair, eye, or skin color. Purple and blue eyeshadow are great for brown eye babes as it is a contrasting color on the color wheel, so it makes the eyes pop and bigger and these two colors are warm to brown eyes.
To work on this creation all you need is a whole set of Korean Saem- Saemmul-single shadow color.
Steps to Apply Purple / Blue Eye Shadow:

1. Apply Saemmul brown eyeshadow on the upper outer crease.
2. Blend it with Saemmul pinkish on the upper brow and make it darker on the inner corner.
3. Blend it with Saemmul purple on top and towards the inner crease.
4. For the lower eyelids apply light purple to give more radiance to your brown eyes.
Brown/Neutral Eyeshadow
It is ideal for everyday makeup, because no one likes to wear heavy makeup during ordinary days. Better to wear a little combination of light and dark brown under the lash line. This splash of color is just enough for the day.

To create this look use simple combination of two color of Holika Holika Jewel-light Two Color Eyes (Color 02 Beige Brown), Holika Holika is one of the rising Korean makeup brands and a wide selection of cosmetics and makeup choices are available from Q-depot.com.


Steps to Apply Brown/Netural Eyeshadow:

1. Apply Holika Holika Jewel-light Two Color Eyes light color as base for both outer and inner crease.
2. On the lower crease blend it with Dark Holika Holika Jewel-light Two Color Eyes.
3. You can apply a little light color at the middle as a highlight.
4. To give more life in to your lower lid use eye liner.
Eye Mekeup for Medium Brown Eyes
If you have medium brown eyes you can actually wear almost any color of eye makeup. But to make good highlights, green eyeshadow palette can work equally well for daytime.
Gold or Copper Eyeshadow
It is highly recommended to use turquoise and gold or copper eyeshadow which will bring out any gold splashes or sparkle in the eyes for evening. The best gold for brown eyes is more bronze tinted or even copper.
To create this simple look use the eyeshadow from Korean makeup brand, the VDL Festival Eye Shadow from Korea (Colour 605, 903 and 904) is just perfect.
Steps to Apply Gold / Copper Eyeshadow:

1. Use VDL Festival Eyeshadow (Sparkle) pink- orange (colour 605) as a base for both lower and upper crease.
2. Apply or blend with gold (colour 903 or 904) on the inner crease to make it more glamorous.
3. On your eyes lower lashes apply House lash mascara (https://q-depot.com/etude-house-lash-perm-mascara.html
Eye Makeup for Dark Brown Eyes
To complement dark brown eyes it is preferred to wear royal blue eyeshadow along the lash line. The coolness of the blue contrast the warm brown, it also makes the white of your eyes appear brighter.
To create this combination use HERA Shadow Duo No.1 (blue & white), Hera is one of leading makeup brand from Korea which most of their makeup and cosmetics are high quality and gain valuable credit from consumers.
Steps to Apply Royal Blue Eyeshadow:

1. Apply blue color HERA Shadow Duo No.1 as base on both crease and on the eye lids.
2. Blend it on top with light color HERA Shadow Duo No.1 on lower crease.
3. On the corner make the blue darker as a highlight.
4. On your lower lids, make it the blue more prominent.
5. For your eyes lashes apply Etude House Lash Mascara
Which eyeshadow color is your favourite among the list? Drop in a comment with your ideas.
Disclaimer
The images used in this blog's posts are found from different sources all over the Internet, and are assumed to be in public domain and are displayed under the fair use principle. If you are the owner of the images and you believe that their use on this site is in violation of any copyright law, then please contact us, and we will take them down ASAP.